Been working on a new concept: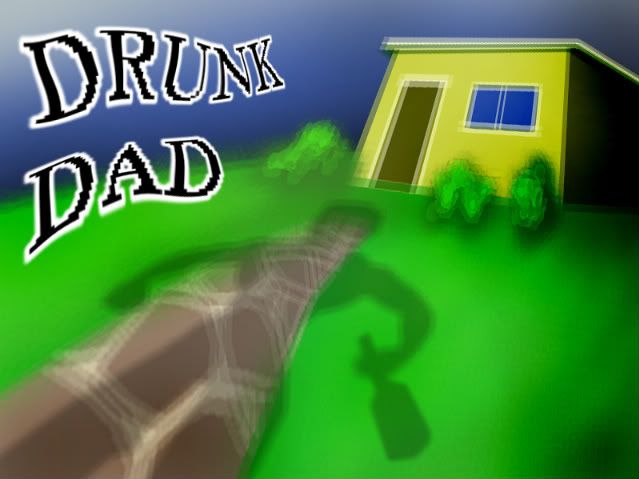 Here's a quick description of the theme:


"It's hard to be a dad--especially when your no-good family has driven you into the depths of alcoholic rage! Use your brawn and wit to remind your wife and child who's boss around the house, and with a few well-placed back-hands, some broken furniture, and a little luck, you might just be able to bring this house in order--and regain a little dignity in the process!"
The real point of this is to make a small game using Box2d for the physics and O2d for the graphics. Both are fast and great bits of software, as far as I'm concerned.

The player would look something like this:



Here you can see that Box2d is up and running.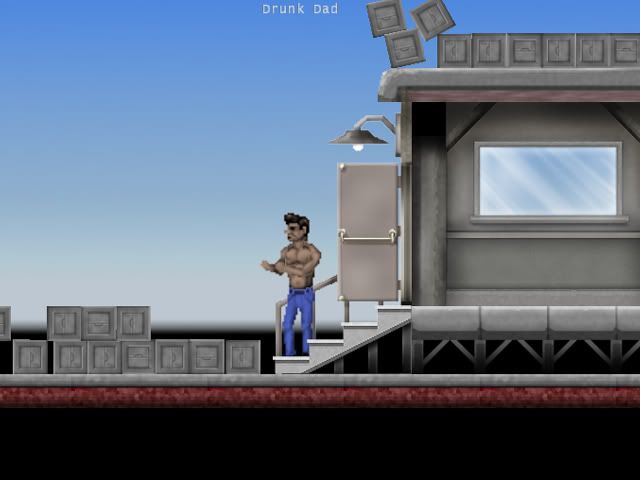 Even added a 'wife':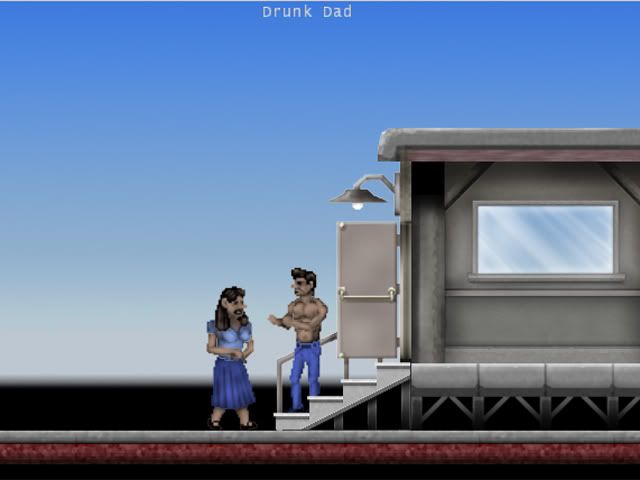 Here's an example weapon: